---
Welcome to Victory Centre
This is the Redeemed Christian Church of God (RCCG) Victory Centre home online. We are a bible believing, Holy Spirit filled church based in the heart of Plumstead Common and an extension of the Redeemed Christian Church of God (RCCG). Our ultimate goal is to make heaven by living a righteous life and to take as many people with us as is possible. Whether you live in or are visiting Plumstead and the surrounding areas, we invite you to come and fellowship with us and we look forward to welcoming you. One thing is guaranteed when you join us… how you arrive is your business but how you leave will indeed become God's business!
We have services in the main sanctuary every Sundays starting at 8:30AM, Wednesdays at 7:00PM and Fridays at 7:00PM with creche services available on Sundays.
Please review the information on this website for more details about our services, including Worship, Thanksgiving, Watchnight, Prayer & Fasting and Youth services. Regular announcements are also posted on this site along with Sermon Summaries and Bible Study highlights.
If you are engaged in Social Media, you can also link up with us on Facebook and Twitter to be updated of all our events. Finally, before you leave this site, why not sign up for our bi-monthly newsletter which is circulated to all subscribed members. Thank you for visiting our site.
Latest Nigeria Holy Ghost Service
Sermon by Pastor E. A Adeboye
---
Open Heavens Reflections September 2016 by Pastor Akin Soroye
---
  Featured Sermons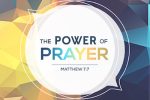 The definition of Power is: the ability or capability to do something. Jesus was given power once he was baptized. The Lord anointed Him with the Holy Spirit and Power consequently, Jesus was able to perform miracles and signs and wonders.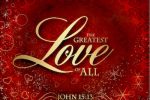 What is attitude: as a noun, attitude is a settled way of thinking or feeling. The position of the body in the way it carries itself. The way you talk also counts as attitude. This is why your mindset and your attitude is your stronghold. Something that has the power to hold you and not let you go.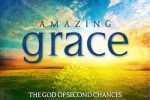 God's Grace enables us to reign in life despite the fact that we deserve death over and over again due to the numerous amount of times we have committed sins. Through God's Grace, we are able to behave like kings and queens and command our wants.



---
Selected Photo Albums